I rarely get invited to beauty events these days, mostly because I rarely blog about makeup and skin care now. It was nice receiving an invite from Garnier to attend their Get Active Campus Challenge culminating event at Enderun Colleges a few weeks ago. The event was only very obliquely about Garnier's line of skin care products. Rather, the Get Active Campus Challenge sponsored youth groups from nine schools in the country to create and run campaigns for a variety of advocacies: health and wellness, community development, the environment, women empowerment and more.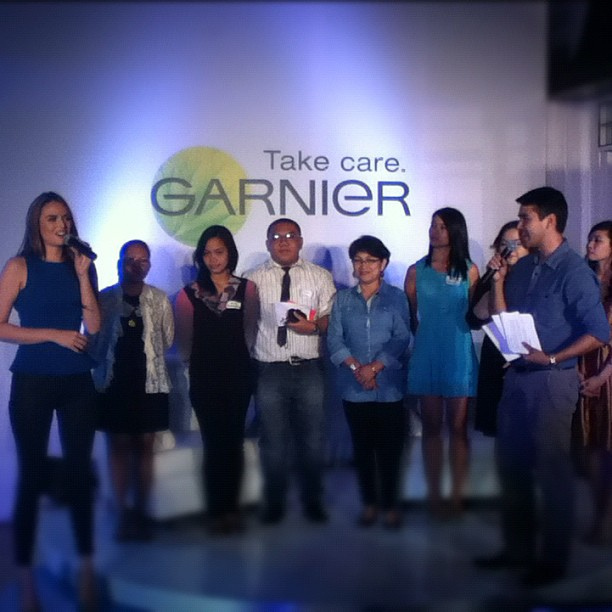 Garnier beauty advocate Georgina Wilson with student representatives and event host Atom Araullo
The brand's tagline "Take Care" was expanded to mean not just take care of oneself, but also of others in the community and groups in need.
Congratulations to the University of Mindanao on winning the grand prize of P100,000 for their Small Spaces, Big Returns urban container gardening campaign. Their project educated NSTP students and communities on using small urban spaces for sustainable gardening. According to the UM organizers, one community has now begun an income-generating seedling nursery based on what they learned.
[instagram url=http://instagr.am/p/Q7IcrrhZB2/ size=medium addlink=yes]
photo from Garnier's Instagram account
It's great seeing a skin care brand branch out into community service. I just checked their Facebook page and learned that every time you buy a Garnier product at Mercury Drug outlets, part of what you pay goes to World Vision, which funds education for children in need. Now that's how you "Take Care."