This is a secret I rarely share with anyone, but I love stuffed toys. We've moved house twice in my life, and I've always brought my little friends along.
But there always comes a time one has to let go of them. There just isn't a lot of room in our condo. I asked over Twitter where I could send these six stuffed toys for charity. I didn't want to dump them in the trash, and I know there are children who don't have any to call their own.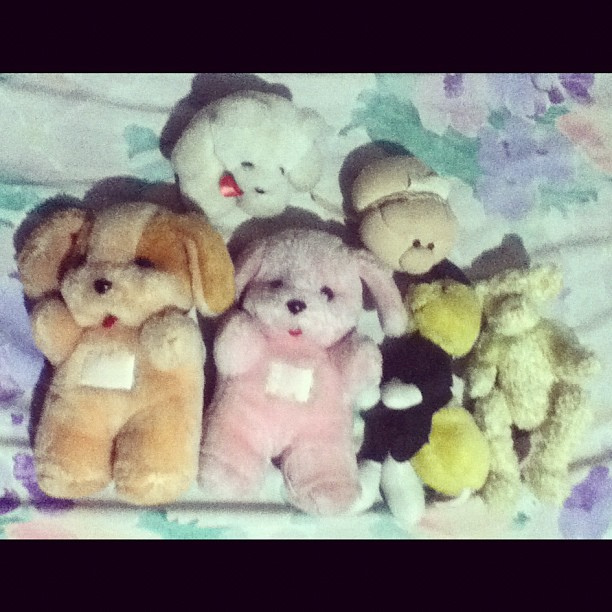 I will miss you *tear*
It's also been shown that integrating stuffed animals into therapy for young children can provide a sense of security. Remember last year after Typhoon Sendong? A little girl started a toy drive for the children in CDO and Iligan affected by the typhoon.While there are a number of places I can send my toys to, most people recalled that Jollibee launched the 18th "MaAga ang Pasko" charity drive. So that's where my well-loved friends are going. May they make another child's life as happy as they did mine.
The YouTube ID of vG7Cn0mtzvM?version=3 is invalid.