I use my credit card for online payments especially when I purchase apps for my iPod Touch. However, there are websites in the US, like Amazon.com, that won't ship to the Philippines — or if they do, there's a hefty shipping charge.
That's why when Globe Telecom introduced the GCash-AMEX virtual card last October, I jumped on the chance to order some books and DVDs I've been dying to get for the longest time.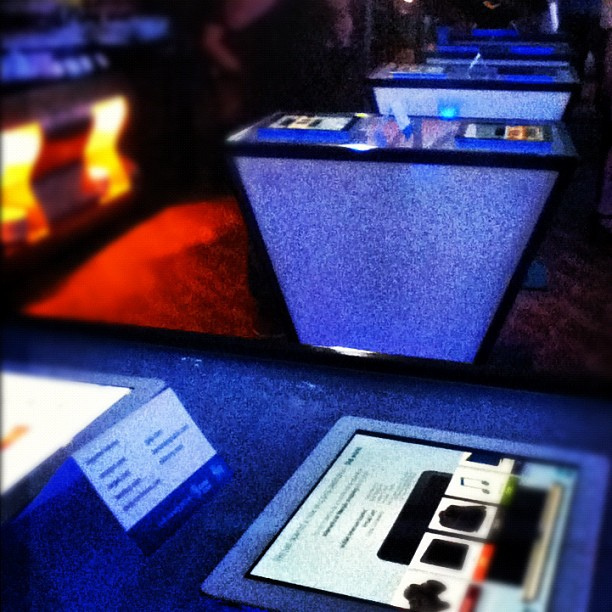 using an iPad to activate my GCash-AMEX virtual card
Along with media and bloggers, I was invited to the launch and learned that Globe had struck up a partnership with American Express and My Shopping Box to make shopping from US stores easier.
Every Globe prepaid or postpaid cellphone number has a GCash account associated with it. All you need to do is activate your GCash-AMEX virtual card. You'll then receive your confidential card details via a password-protected email attachment. These details include your AMEX account number and security code, card expiration date, and an address provided by My Shopping Box in the US where you can have your packages delivered.
Then, log onto My Shopping Box using your Globe cellphone number and the temporary password provided in the attachment. After changing your password, you can set the Philippine address where you want your packages forwarded.
After that, it's a matter of loading value into your GCash account which you can then use for your purchases. If you're buying an item, not an app, it will be delivered to your My Shopping Box address. When it arrives, you'll receive an email directing you to the My Shopping Box website. From there, you can authorize shipment to the Philippines and pay the shipping fee also using your GCash-AMEX card. Shipping is cheaper because your package gets bundled into a balikbayan box, so you pay only a percentage of bulk shipping charges.
I received these triathlon books and the Jem and the Holograms DVD box set two to three weeks after I ordered them off Amazon.com. They're not available locally, otherwise I would have just bought them here. The Jem box set is a Christmas gift to myself. 😉
hassle-free online shopping
If the whole process was information overload for you, check out this easy-to-understand video about the GCash-AMEX virtual card.
The YouTube ID of wGd2QbPcoOM?version=3 is invalid.
how the GCash-AMEX virtual card works