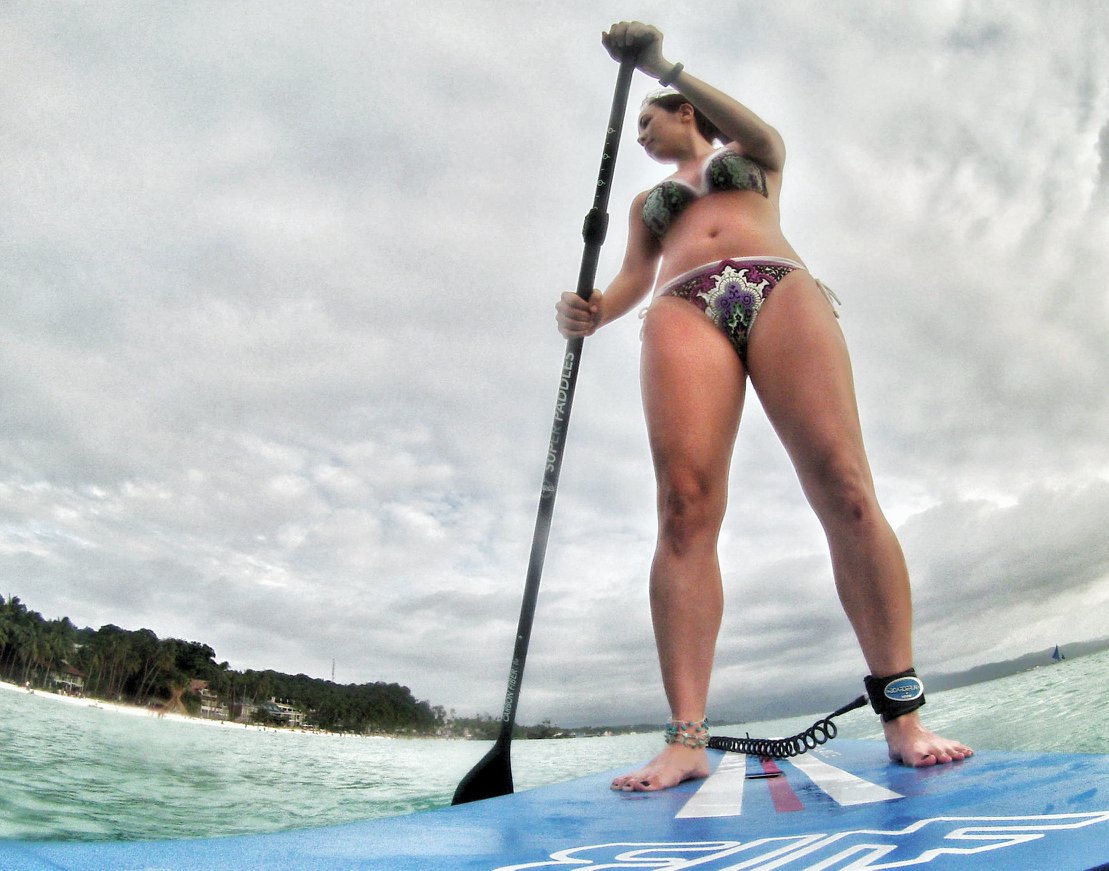 I feel like though I've posted many times about Boracay in the past, it's never enough to explain how much that island means to me. Maybe it's because pictures are worth a thousand words, and no matter how many photos or paragraphs I used, they never quite captured why Boracay is so magical for me.
With the closure of the island by the end of the month all but assured despite no work plan, conflicting statements about the future of the island (is it to undergo agrarian reform despite no farmlands existing on it? are the casino resort projects pushing through despite Duterte denying knowledge of them even if he is on camera as having met the owners about it?), and little to no lead time to cushion the blow on Boracay's 30,000-strong workforce, I'm taking a little walk down memory lane thanks to my previous blog posts about Boracay.
The first time I visited Boracay with my family, my parents and our extended family attempted to defray the costs of air travel by flying into Iloilo instead and taking a van ride to Caticlan. What a comedy of errors that one was, but on the whole despite getting one of my worst sunburns I fell in love with Boracay, despite encountering algal bloom on its shores and plenty of trash in the sand.
A few visits down the line, the algae was thicker like soup and the sea wall by what became Boracay West Cove had been built causing currents to slam more strongly into White Beach. The following year, we got to see what was up with West Cove and even if the sunset there was one of the loveliest I'd ever seen, I knew that building those structures on top of the coral was so wrong and they were only getting away with it because they had a powerful backer.
There was one summer where I saw a bottle of shampoo washed up on the shore next to loose articles of intimate clothing; I think this was the worst of its beach trash woes, because the following year the island itself undertook a massive clean-up that finally rid its white sands of bottle caps, cigarette stubs, and candy wrappers. So it seemed as if the littering problem was resolved, but then I became aware of how Boracay West Cove's sea wall had caused massive erosion on Station One and Two's beach, and how sewage was being discharged into the water of Bulabog Beach.
It's funny how most of my Boracay blog posts note the decay alongside the beauty, but on the aggregate my posts indicate that Boracay's always rebounded once they focused on fixing problems. I have lately found out the local associations have been able to do this despite lack of assistance (and unfinished projects) from the national government and the LGU itself playing a hand in the island's rape. And so I am still of the belief that a phased shutdown of the island after an adjustment period would have been the Solomonic solution.
My last visit to Boracay was unplanned, made possible only because a friend gave me her complimentary room. But I am so grateful that I was able to go, and create this vlog that serves as my love letter to my second home.
I guess it's goodbye, Boracay for now. I only hope that when the island reopens, it's still accessible to all of us. After all, Boracay belongs to the Philippines, not just to a few resort owners.