Last month when my sister and I booked our stay in Boracay, I thought it would be just another of our outings there, with the same routine — tanning and swimming at the beach, watching the sunset from the Tides' roofdeck, and dinner and dancing somewhere on the beachfront.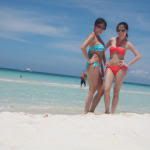 Marielle and me on the beach
But it's the Lenten season, and it just wouldn't be right without a little soul-searching. Apparently that's what God meant for us to do because only a week before we left for Boracay both of us found ourselves in situations that needed prayers, thought, and time away from our usual pursuits in the city. In my case, I had to assess my job situation and career path, and I'd just broken off from a relationship that was going nowhere. Definitely soul-searching stuff.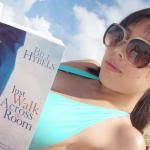 a little light reading… not!
Monday was our first day. I was on the boat from Caticlan and I asked God to speak to me and romance me during the whole trip. After we'd spent a few hours on the beach trying to get tanned, we decided to head back to our hotel. It was then that we bumped into Joaqui Tupas and his fiancee Jana, who had just finished having coffee at Cafe del Sol. They invited us to sit down for a while, and we had a blessed, insightful, and encouraging conversation with them about relationships and careers — just what I needed. They prayed for me and my sister, and our serendipitous meeting left me feeling sure about the decisions I had made the week prior to our trip. Best of all, I began to understand that God was in control not just of my trip to Boracay, but also of my life.
I woke up for an early-morning beach run on Tuesday, drinking in the island's beauty and just feeling very loved by God. I ended up running a distance approximately twice the length of White Beach and still had three hours of tan time on the beach to spare.
We spent the afternoon with some friends, hiking past the last resort on White Beach and going around the bend to some secluded spots on the island. It was such a peaceful afternoon, capped off by the best sunset I'd ever seen in Boracay. It was just us at the tip of the island, the sea, and the sun going down the edge of the world.

the view from Nami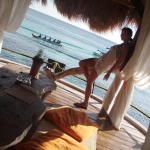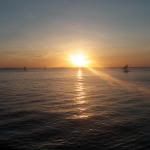 Boracay West Cove
I was up early again on Wednesday morning and decided to have breakfast by myself at Real Coffee. I ended up breaking bread with Nadine, the owner, and just shooting the breeze with her about herself and Boracay. It was such a beautiful thing and is one of my favorite points of the whole trip. It helped me to realize that I should ask questions and engage people in conversation more often — not just in pursuit of a story, but also because people have great stories to tell.
I came home from Boracay yesterday with a golden tan, and a smile on my face and peace in my heart. It was a great way to kick off Holy Week, just relaxing and seeking God's will in my life. I'm excited about what else He will reveal to me the rest of this week.