Hey everyone, my second guesting on "Weekend Warriors" is now up on Flippish.com. We went to Splash Island, yo! Go watch Weekend Warriors: Splash Island and check out my pink bikini LOL.
As a little bonus treat, I have some exclusive footage of our slide down the Rio Montañosa.
The Flippish.com launch party was also featured in the September 2009 issue of FHM. This is the only time I'll ever appear in that magazine. Ü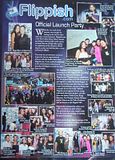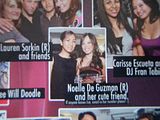 At least my name appears in the caption.
Tags: Flippish, Weekend Warriors, Splash Island, Water Park