A few months ago my parents and I moved to a condo unit in Pasig. It's cozy, easy to clean, and is very central because most of my work happens in the surrounding areas. However, moving from a house to a condo means we had to learn to deal with elevators — and how people use (and abuse) them.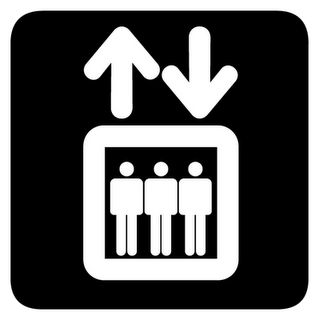 I've been taking the elevators every day for a while now, and for a building with only five floors there is plenty to get frustrated about, such as people pressing the DOWN button to call the elevator down to their floor, but they intend to go UP. Or maybe the kids who seem to think the elevator is like an amusement park ride. But I've been able to condense all my ire and helplessness about the whole situation into the following five rules of thumb concerning what you're going to be pissed at when using an elevator.
RULE #1: When you're in a hurry, the elevator will make a stop at every floor.
RULE #2: It's always headed the other way.
RULE #3: When you make a run for it you will miss it, no matter how fleet of foot you are.
RULE #4: Someone will get on who only needs to go down or up one floor.
RULE #5: Someone will fart or leave a smell that will be attributed to you.
Care to share any other elevator pet peeves or pains?